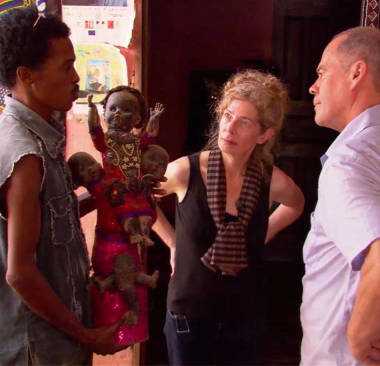 Five TV shows worth watching
Globe and Mail's Andrew Ryan selects Great Minds of Design Documentary as a must watch.
It's still not too late to broaden your artistic horizons with this smart new series. Launched two weeks ago, the program profiles designers whose specialty is turning sustainable materials into stunning objets d'art. Tonight's third episode follows the renowned Canadian designer Patty Johnson on her recent trip to the devastated country of Haiti.
A visit to a temple shows her the historical connection between art and the long-standing practice of voodoo. After several months of living and working among the locals, Johnson develops her own product line inspired by the Haitian culture, which she unveils with grand flourish for the design market back in Canada.
Link to original article:
http://www.theglobeandmail.com/news/arts/television/tv-photos/tv-five-shows-worth-watching-tonight-may-7/article2423149/