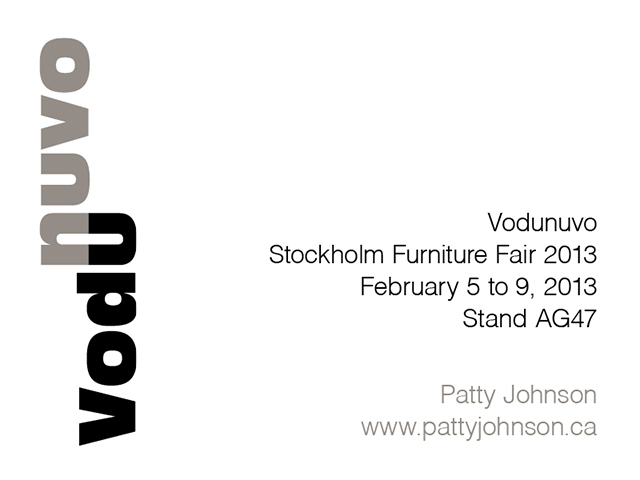 Patty Johnson presents Vodunuvo at the Stockholm Furniture Fair, February 5 to 9, 2013
Vodunuvo is design inspired by the tribulation, struggle and survival of one of the world's oldest religions and represents an unprecedented collaboration, weaving together elements of craft production, community development and modern design.
The developing world is one of the next design frontiers, producing goods that fuse quality with creativity beyond just low cost. Through the push and pull of cross cultural collaboration a new vernacular emerged – one that respects and elevates local traditions. Vodunuvo is a convergence of design with ethnography, product and artefact. In contrast with our media led view of Haiti, this collection presents something much more dynamic: a living breathing culture with a critical role in the global design marketplace.
As a guest exhibitor, Patty Johnson presents selected work from the collection.