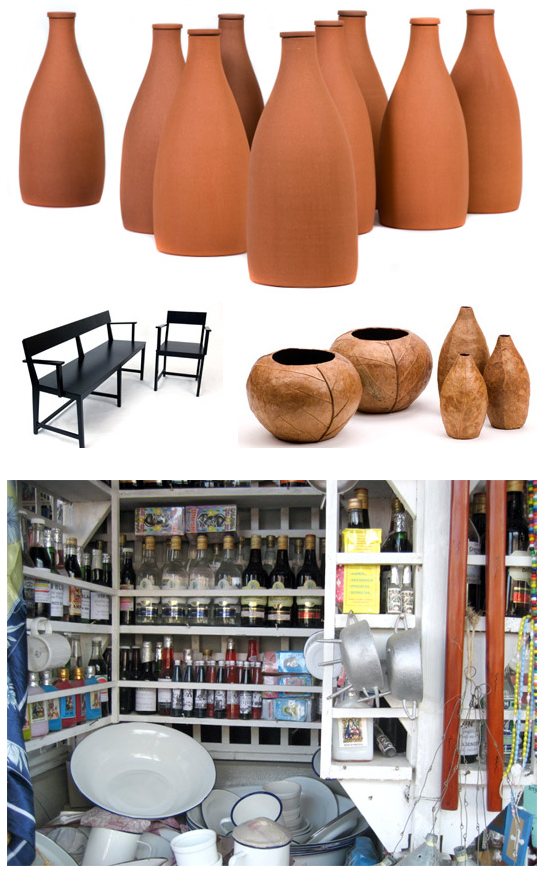 Countdown to the Interior Design Show with Patty Johnson
For the first time in the Interior Design Show's history its producers are mounting a major exhibit on the main floor called OFFSITE/ONSITE – a series of experiential installations that will occupy 10,000 Sq feet of space of the lobby of the MTCC.
Designers exhibiting in this installation include Brent Comber, Moss & Lam, Kathryn Walter, RAD, Stephen Burks & Kenneth Montague.
However, one stand out in this formidable bunch is Patty Johnson—someone I am always prepared to pay close attention to regardless of the project or design she is working on.
Patty Johnson, recently recognized as one of a mere five-percent of women working in industrial design in Canada, continues to fight the good design fight as a craft-focused designer who works with communities in Africa, Guyana, and other locales to bring craft-focused creations to the North American market.
Johnson will be introducing the "Vodunuvo" line of design, inspired by the tribulation, struggle and survival of one of the world's oldest religions. Featuring a 'behind the scenes' view of the convergence of design with ethnography, product and artifact, the IDS installation is calculated to involve the viewer in the process.
Above Designs from Patty Johnson in collaboration with communities such as  Africa and Guyana (images courtesy of Patty Johnson) Yesterday: Countdown to IDS: Flos | Tomorrow: Countdown to IDS: 18K
Judith Mackin is founder and creative director of punchinside, an interior design firm in Saint John, New Brunswick. You can follow her regularly updated blog on www.judithmackin.ca. Her design and décor studio, TUCK, is slated to open in April 2012. (photo credit: Kelly Lawson)
Article URL:
http://www.hgtv.ca/blog/archive/2012/01/20/countdown-to-the-interior-design-show-2012-patty-johnson.aspx